The Maltese Islands are located at the centre of the Mediterranean at the cross roads between Europe, North, Africa and the Middle East. A member of the European Union, the Eurozone and also forming part of the Schengen Area, Malta offers a competitively priced location with all the advantages of an EU state including business, law and accounting practices in adherence with EU regulations and standards.
Malta makes sense as a base for international operations and for outsourcing. These include:
Geographical Position.
Malta is international in outlook and attracts numerous nationalities to its shores allowing access to over 15 different languages.
Malta has excellent flight connections and lies just 2-3 hours flying time from most major European cities.
Sophisticated ICT infrastructure well connected to the international backbone.
Malta has friendly relationships with both the northern and southern rims of the Mediterranean.
Malta is on Central European Time, helping businesses run smoothly.
More complex set-ups in the various industries.
The most commonly requested packages.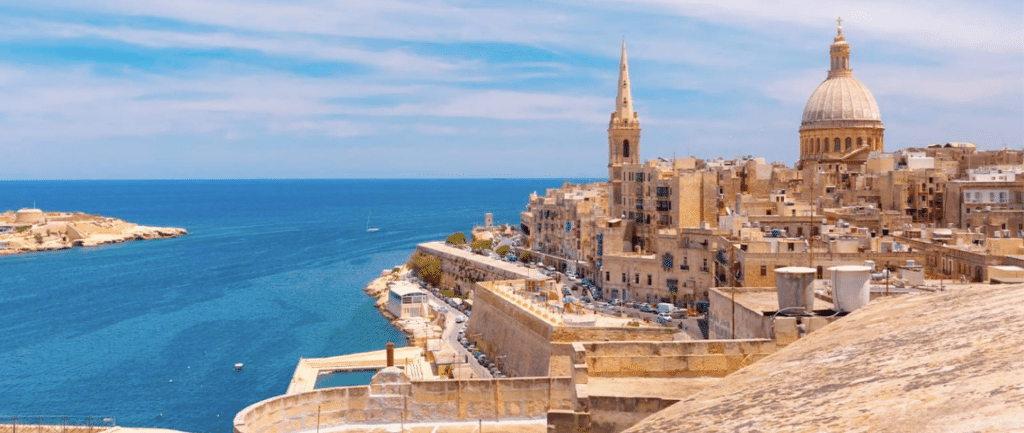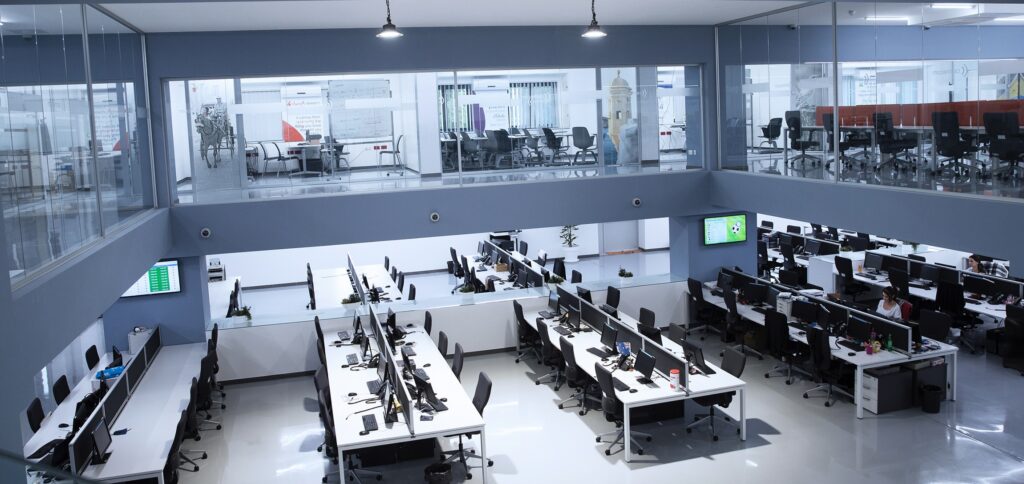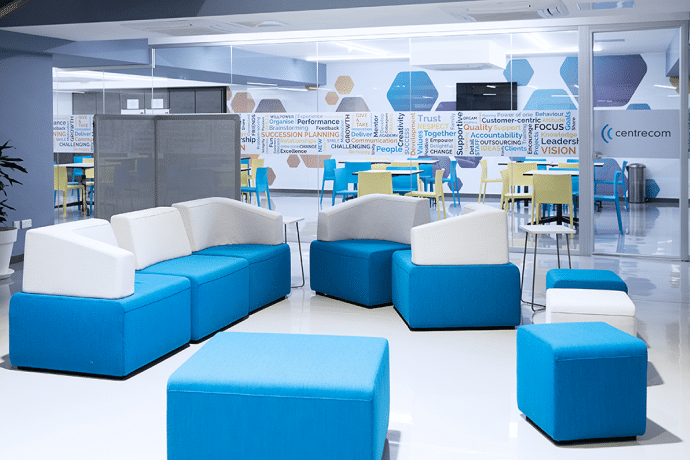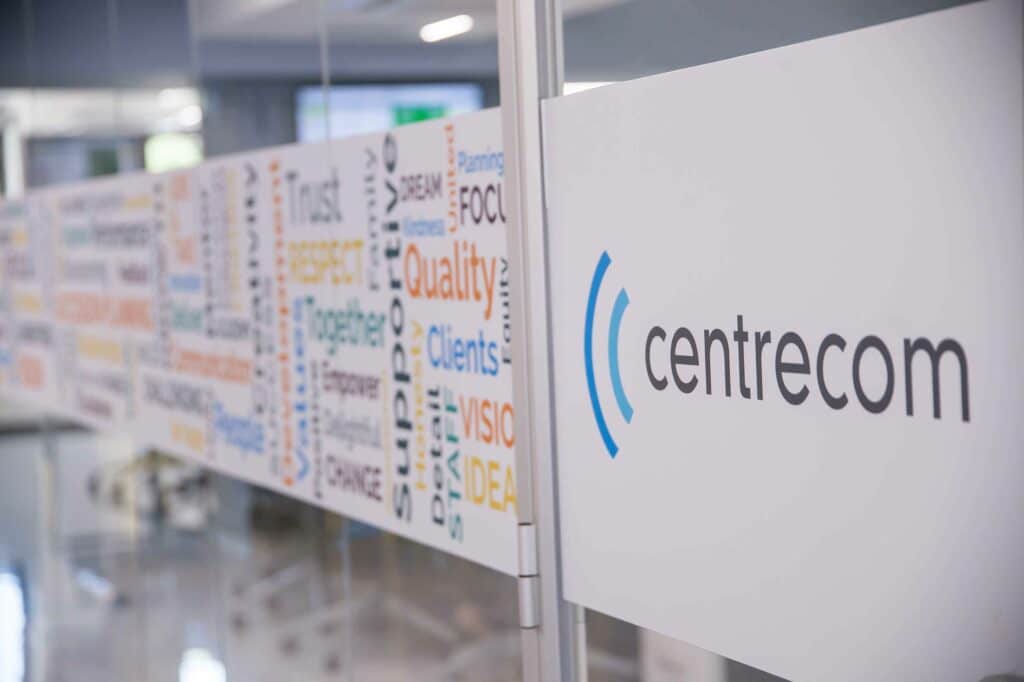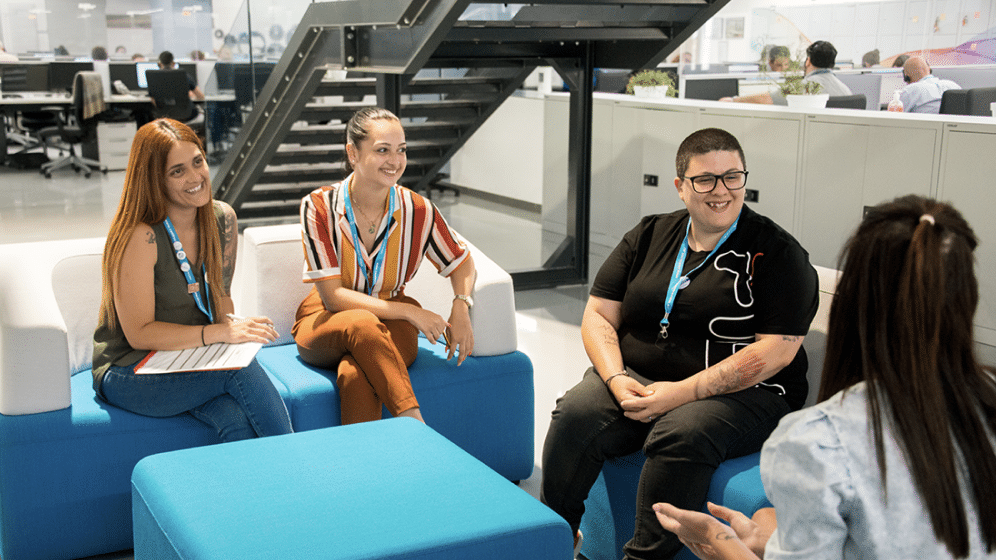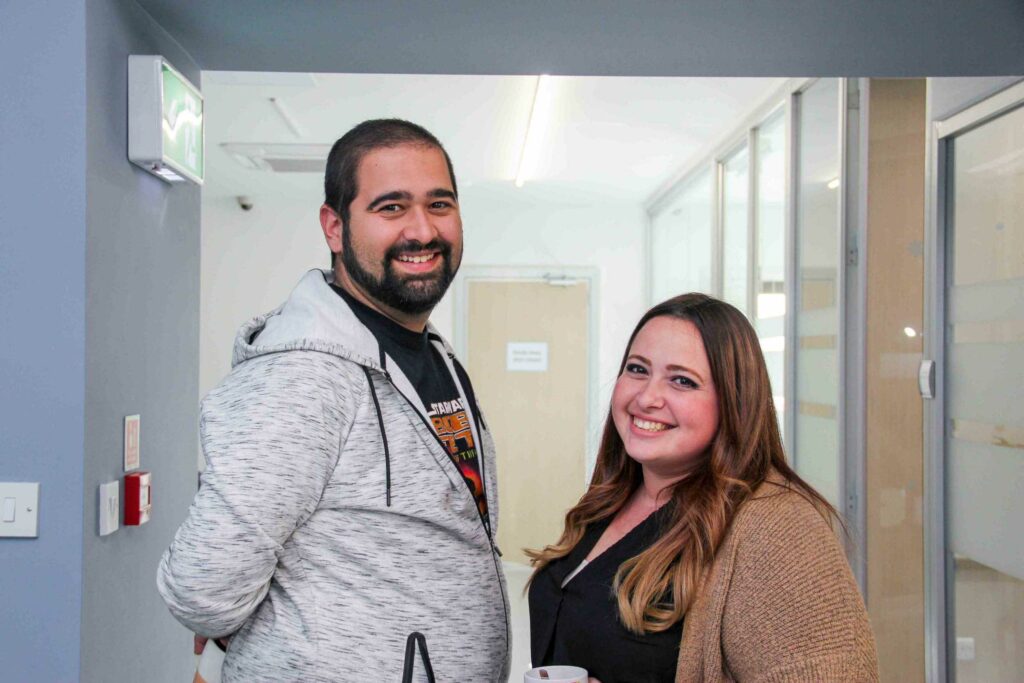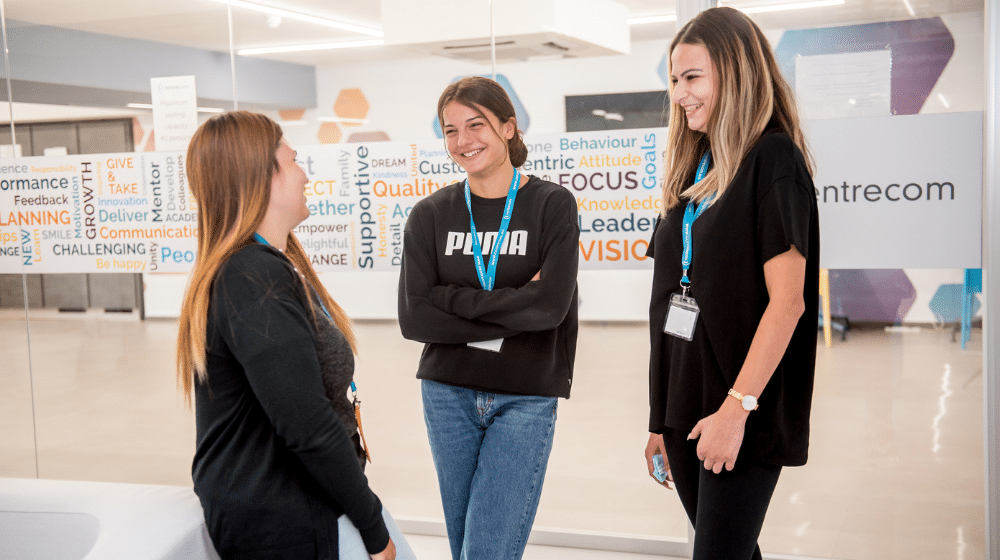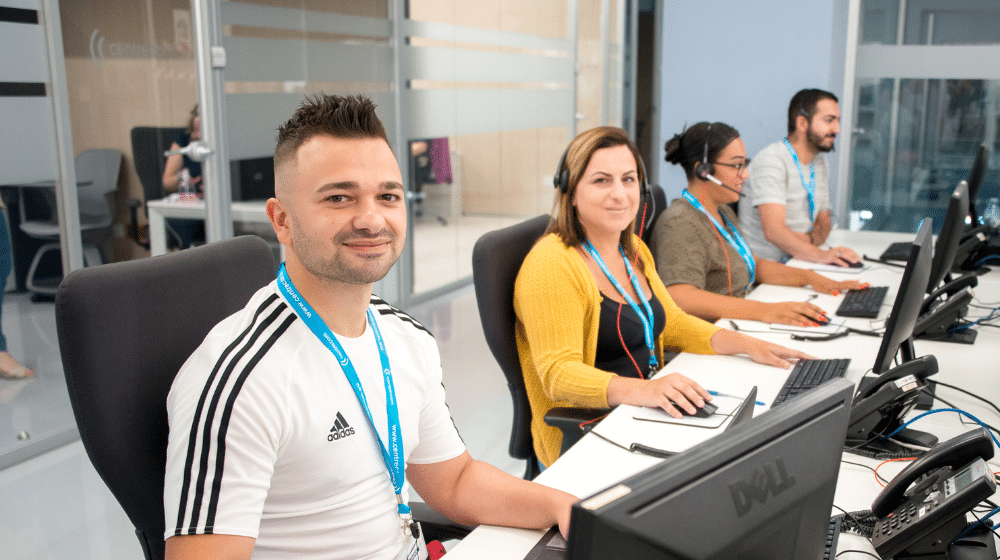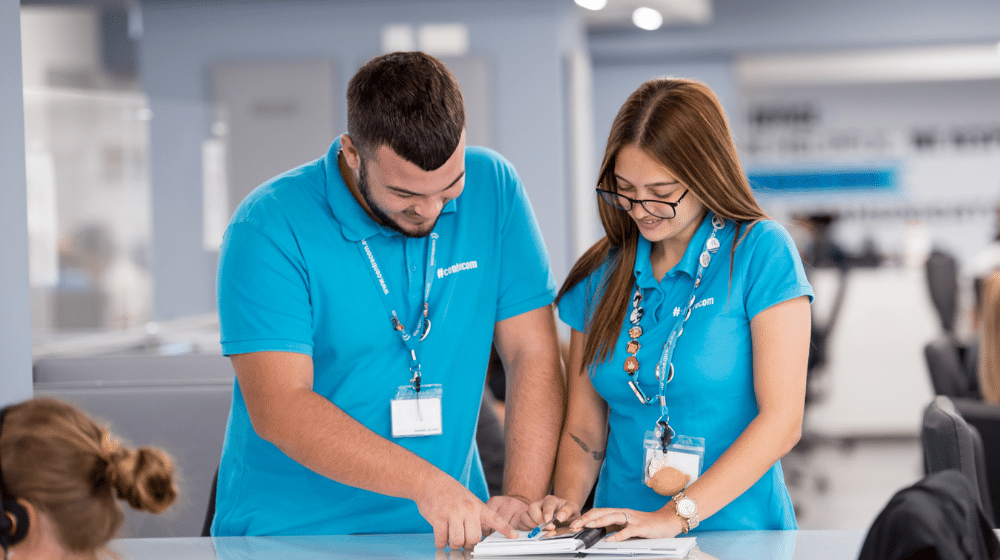 Our offices in Mosta, Malta are strategically located, giving us the flexibility to provide 24/7 services in a variety of European languages. The offices occupy an area of over 3000 square meters over two floors, host over 450 workstations with modern technologies, and allow us to further enhance our already well-established portfolio of business customers.
The Centre of Excellence, occupying an area of over 3000 square metres, is spread over two open plan floor spaces in a facility providing complete technical, electrical and physical security, which is paramount in protecting our clients' confidential data.
The office space has 450 fully equipped workstations, conference facilities and fully equipped training rooms. The way the premises were built, allow Centrecom the possibility to easily partion the open space area to segregate the floor space according to the different clients/projects. Furthermore, the set up allows for further expansion in this location and is therefore prepared for short-term expansion and growth.
Centre of Excellence in Malta
The company, being data driven, has invested heavily to ensure that security of the data, personnel and equipment is given priority.

Centrecom has high-quality CCTV cameras installed inside and outside the premises to ensure that every corner of the premises is covered 24/7. The offices are only accessible through access-controlled doors and gates, with employees only having access to the premises during their allocated shift patterns.

The nature of the business expects Centrecom to work with data that is provided and entrusted to them and various measures are in place to ensure that data is not being used or accessed by unauthorised individuals. All equipment including servers, storage and network infrastructure are located within secure and access controlled server rooms which are only accessible to the ICT team. Further to this, Centrecom has Business Continuity Policies in place to ensure that the data is securely monitored, controlled and backed up. What our clients say about us
.
We worked with Centrecom's Customer Service team for about a year as we re-launched our new sports product onto an updated backend platform. While the team did not have much previous experience in the wagering/esports field, they took their training with the utmost professionalism and truly absorbed all content. Our internal team is based all over the globe and naturally must be flexible with time zones. The team within Centrecom gracefully worked around scheduling and was always on time for scheduled or ad hoc meetings. I would highly recommend the CS services.
Victoria Bardsley
eSports Technologies, USA
Centrecom is handling for us all B2C calls and emails in French and in English. From the beginning of the contract negotiation until now, my experience working with Centrecom is positive and enjoyable. Their 'Can-do-attitude' combined with their positive mindset and customer focus are some of their key strength. Their time-to-market is outstanding - only 6 weeks after we have signed the contract, Centrecom has hired bi-lingual staff and was fully operational. We did tests with longer opening hours, including w-ends, and nothing was a problem for Centrecom to make it happen. Furthermore, I experience them as reliable, honest and very open for feedback. I am satisfied with this choice we have made, and I can recommend Centrecom for any call center activities.
Daniel Eggenberger
Air Tahiti Nui (General Manager), France
We find our Centrecom Fiji IT support team to be very professional, efficient, patient, and adaptable to our clients having various levels of technical experience, with a soft neutral English accent and naturally friendly demeanor. For 3 years, Centrecom Fiji has been successfully handling the full range of our remote IT Tier 1 and Tier 2. We highly recommend Centrecom Fiji for their Tier 1 and 2 IT support capabilities, In particular for NBN and other ISP technical support and fault resolution.
Stephen Rice
OzeIT Group Pty Ltd (CEO), Fiji
Centrecom's expertise in the Airline Industry has been paramount to our organisation, and they are always ready to share their knowledge and give their recommendations whenever we consult them for support. Not only is their responsiveness and support efficient and effective, but they offer high quality services. We will always recommend Centrecom for their professionalism and aptitude in the BPO sector. We are very happy to call them our partners.
Sandrine de Saint Sauveur
APG Airlines (President & CEO), France
We used Centrecom's Experience in Customer Service to help us understand what our team's understanding is and ultimately optimize the customer experience at Atlas Insurance. We were very pleased with the professionalism and honest advice given by Centrecom, with regards to identifying the training requirements.
Davinia Pirotta
Customer Experience Officer, Atlas Insurance
Centrecom in Fiji is an integral part of our Customer Service team for the Oodie providing support across Australia, the UK, and the EU across a 24/7 period. Their passion for customer care is abundantly clear and is reflected by their consistently high performance, commitment to their roles, and understanding of our company. Customer satisfaction is essential to the success of our business and a tracked KPI, it can be seen in our thousands of satisfied customer reviews that Centrecom has our customers' front of mind at all times. I highly recommend the Centrecom Fiji team for Customer Service in the e-commerce space.
Charlotte McClay
The Oodie, Fiji
Not only have we been able to save on costs, but the increase in sales conversions and revenues has exceeded all expectations.
Tony Wilson
Breakaway Travel Club (CEO), Australia
Centrecom does an excellent job of managing our Department of Social Security calls. The team ensures all information is logged directly into our system and they proactively manage calls ensuring escalations are actioned when needed and our client is kept informed. The Call Centre have done an excellent job tailoring their system to our requirements and are very easy to work with. We have established a partnership based on trust and understanding. Any concerns are dealt with immediately.
Clifford Schembri
Ministry for the Family, Children's Rights and Social Solidarity, Malta
Right from the start, Centrecom came in with a set of fresh ideas that allowed us to re-look at the processes we were adopting for Revenue Accounting, and reviewed the same Revenue Accounting Processes to deliver more efficient, effective and where possible, more automated results; thus eliminating any unproductive time, any duplicate processes, and any element for human error. All of this whilst still maintaining an excellent level of quality in their service delivery. It has been a pleasure working with Centrecom and the staff, and I can only rave over the high standards. We are highly satisfied to call them our partners, and we look forward to continuing working with Centrecom in the upcoming years. I wish the company and the team a continued success in their upcoming projects and endeavors.
Omar Bonello
Air Malta, Chief Financial Officer
The high level of professionalism shown by Centrecom in the customer service delivery rendered to our entity is highly commendable. Their expertise in the call centre and customer care industries has greatly enhanced our entity's public image through the excellent service provided to our clients. Looking forward to many more years of business relationship with Centrecom!
George Borg
Inland Revenue Office of the Commissioner for Revenue, Malta
Let's create something awesome together.